3 STEP PROCESS

1. Select membership > 2. Enter information > 3. Instant Access!
Step 1 of 3: Select Membership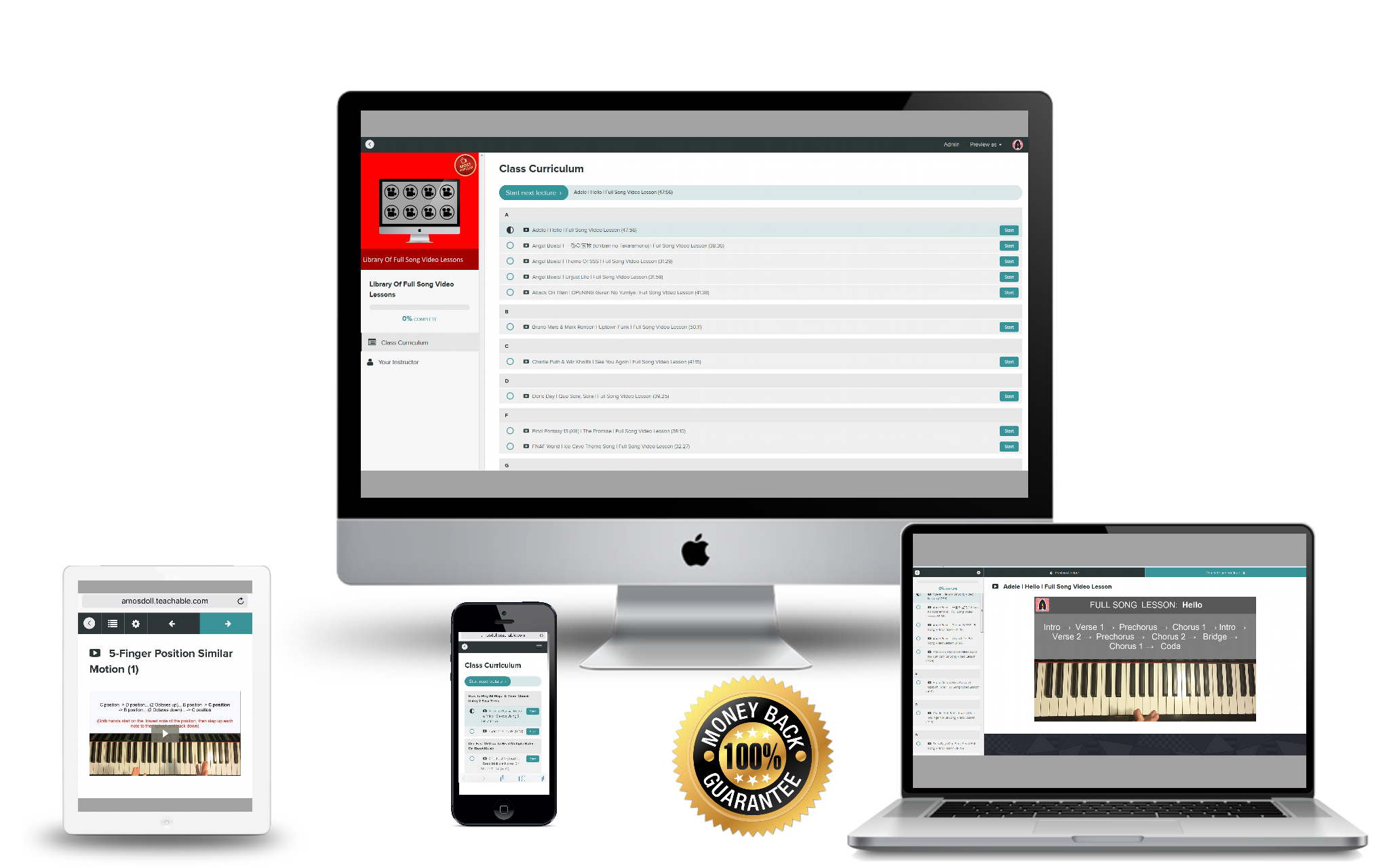 Piano Mastery Video Lessons
400+ video lessons teaching you music theory, read sheet music and master the piano from ground zero to professional with more videos added every week!
Library Of Popular Full Song Video Lessons
Learn how melody and chords work using the FUN way through actual popular songs! 300+ Detailed and Broken down FULL Song Video Lessons (and many more frequently added through my lesson services)
Song Ear Mastery Training
Train your ear every day with our best ear mastery exercises and reference songs in all different keys and scenarios so YOU TOO can gain the ability to play any song by ear!
Improvisation Mastery
Learn patterns and techniques for improvising and making arrangements right on the spot.
Play & Sing Accompaniment Mastery
Learn the best accompaniment patterns for accompanying yourself or others singing so you can be the star of the party whenever a piano is around!
All Exclusive Festive Song Packages
Gain access to exclusive celebration song packages that matter like the most famous Christmas Carols package and more...
Online Support and Training
Discuss and ask questions within any video using our comment system.
Money-Back Guarantee
That's right! You get our hassle-free 30-Day 100% Money Back Guarantee.
1,000,000 Subscribers Sale! Promotion ends this week,
Normally $97 Special offer of ONLY $57!

Join Amosdoll's PREMIUM PIANO MEMBERSHIP now and instantly have access to all the video lessons and start learning how to play the piano right away!
For a very limited time only, we are offering our Premium Membership for just $97 $57!
There is no catch, there are no gimmicks; you may cancel anytime with our easy one click cancellation in your profile. Test drive and Start Learning How to Play All of Your Favourite Songs on the Piano for only $57!
Only if you love Amosdoll's PREMIUM PIANO MEMBERSHIP, you can continue your monthly membership and receive updates and unlimited support for just $57.
With our 30-day no questions asked 100% money back guarantee you have nothing to lose! So what are you waiting for? Click the Enrol button below and learn how to play the piano in just minutes from now!